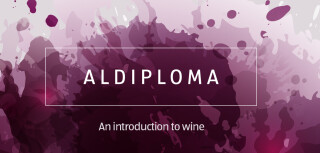 The perfect gift for wine buffs
If you've got a friend who loves talking wine, get them the Aldiploma. It's been designed with our resident wine expert Sam Caporn to teach people all there is to know about their favourite drink, from the basics to the finer points. There are 6 FREE online modules to take, and each one has its own hand-selected case of wines to enjoy. Learn more below.

Come and take a journey through Aldi's amazing range of wines! To enjoy the full Aldiploma experience we recommend you sip and savour a whole range of wonderful wines while you make your way through each module. Order your first case today.
Wine Discovery Case One
Sip and savour a few of our favourite bottles and start your Aldiploma education into the basics of wine. Learn how to identify different grapes, styles and types of wine. Order now and enjoy alongside modules 1 and 2.
Wine Discovery Case Two
From Riesling to Sauvignon, and Merlot to Pinot Noir – Wine Discovery Two is a journey of grape varieties. A great way to sample some of the world's most popular whites and savoured reds while learning how they are made in the Aldiploma Modules 3 and 4.
Wine Discovery Case Three
Put everything you've learnt with Aldiploma into practice by completing our last two modules. In this case we've picked some of the finest wines from our collection for you to appreciate with your new expert wine tasting skills.

Love wine as much as we do? Then continue the journey with our World of Wines, meet our wine expert Sam Caporn and browse our award-winning collection of wines and spirits. You can also discover our premium selection of classic, iconic bottles.